Support City Tech
Support City Tech
We need your support to sustain and to succeed tomorrow on Giving Tuesday. Tomorrow is the day to show off your City Tech pride. Your gift matters and will go towards supporting the 28 academic departments and service initiatives. You can help and make a difference in a student's life. Do something kind today or tomorrow with heartfelt thanks from City Tech.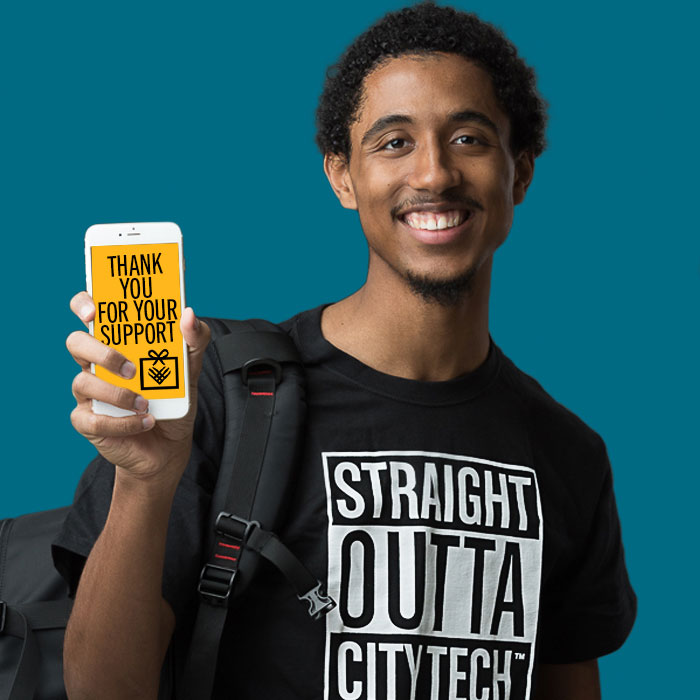 Other Ways to Give to City Tech?
Other Ways to Give to City Tech
To Donate by Mail: Please make your check payable to the City Tech Foundation and mail it to: The New York City College of Technology the City Tech Foundation Attn: Beth Levine 16 Court Street, Suite 600, Brooklyn, NY 11241
Does Your Employer Match your Gifts?
Does Your Employer Match Your Gifts?
Many employers have matching gift programs and will match contributions made by their employees. Some companies even match gifts made by retirees and/or spouses. To find out if your company has a matching gift policy, please enter your employer's name below, and follow the instructions.
If your company is eligible, request a matching gift form from your employer, and send it completed and signed with your gift. We will do the rest.
Leaderboards