Celebrate #CityTech75
Celebrate #CityTech75
Thank you to all the staff, faculty, alumni, students, and friends who helped kick off the City Tech 75th Anniversary Campaign by supporting the 2023 #CUNYTuesday campaign with donations and helping to spread the word on social media.
 
Your generosity honors the college's inspirational past and prepares City Tech for a resilient future that will open doors of opportunity for generations to come.
 
Together, we celebrate our 113,000+ alums who have made crucial economic, technological, and social contributions to our society.  We celebrate our faculty and staff who have educated and supported students across these decades.  We celebrate our college community today, an incredible 13,784 students and the faculty and staff who have led to City Tech's recognition as #14 in Top Public Schools, #15 in Top Performers on Social Mobility (US News & World Report Best Colleges Rankings, 2023).
 
Thank you for joining this collective effort to commemorate our institution's past and provide for its present and future. 
 
You make us better!
 
 
The giving page will remain open until 12/31/2023
for those still interested in giving.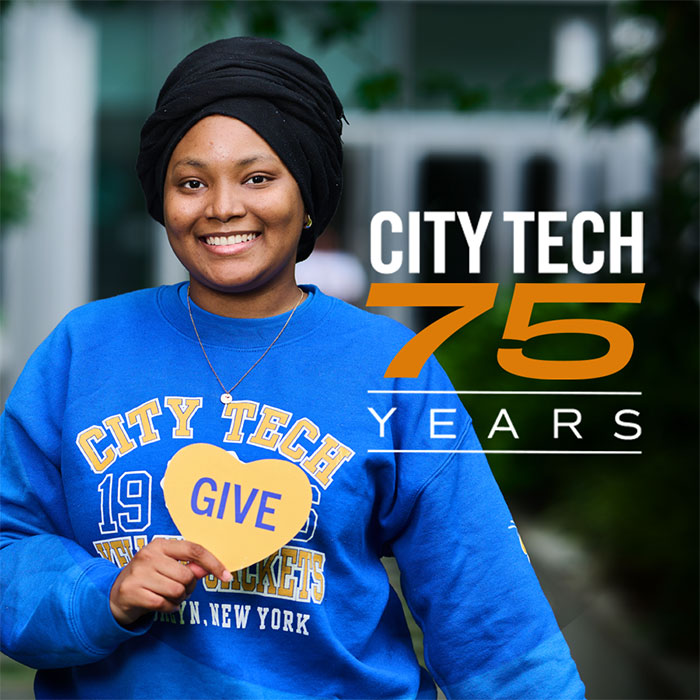 Leaderboards
Does Your Employer Match your Gifts?
Does Your Employer Match Your Gifts?
Many employers have matching gift programs and will match contributions made by their employees. Some companies even match gifts made by retirees and/or spouses. To find out if your company has a matching gift policy, please enter your employer's name below, and follow the instructions.
If your company is eligible, request a matching gift form from your employer, and send it completed and signed with your gift. We will do the rest.